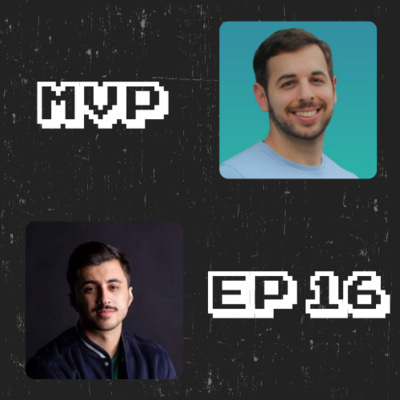 May 23, 2022 • 55M
#16 JEREMY MOSER - Become a Master Copywriter For Your Business
The MVP Show is a weekly podcast documenting how the top 1% of founders win.
For Spotify, Apple Podcasts, Youtube and Website Links go to: https://linktr.ee/MinimumViablePod. Don't forget to SUBSCRIBE!
---
Jeremy Moser is a co-founder at uSERP, a digital-brand-building agency. He's also the chief marketing officer at Wordable, which he acquired in 2020. On the side, he runs www.copycourse.io to teach copywriting.
You can follow along with Jeremy here:
- https://mobile.twitter.com/jmoserr
- Learn to write high-converting landing pages in one week: https://www.copycourse.io/
-- 
In this episode we talk about:
- Formula's for writing better landing page copy
- Most common mistakes people make when writing copy
- Building effective funnels from SEO
- Hacks for finding SEO keywords
- Substack vs custom blog to optimise SEO
- Long-form vs short-form landing pages